Kristina
Licensed Veterinary Technician
Kristina joined the Ocean Veterinary Ophthalmology family in January 2021. She started working in the Veterinary field as a veterinary assistant in 2011 and eventually decided to attend school to obtain her veterinary technician license. She graduated from NOVA in 2015 with an A.A.S and passed her National Board exam. Kristina now proudly holds her license in both Virginia and North Carolina. Kristina's passion in the field has always been surgery and anesthesia, not to mention snuggling with the patients inside their cages as they wake up from surgery.
When Kristina is not working she loves to be on the water, as far as location, she's not picky! She loves to go fishing, cook, paint, and hit the gym. Her four-legged children include her tiny schnauzer Nellie, her rescued shepherd/ chow mix Hannah and her chinchilla, Penelope.
Megan
Licensed Veterinary Technician
Megan joined the Ocean Veterinary Ophthalmology family in February 2022. She previously worked as a Licensed Veterinary Technician at a general practice in Poughkeepsie, NY. She graduated cum laude from Mercy College in 2019 with a bachelor's degree in Veterinary Technology. Megan has Veterinary Technician Licenses in New York, Virginia, and Maryland. Her passion in the field is doing everything she can to help animals in need. Her goal is to become a specialized technician. Megan initially moved to the West Virginia area to be closer to her sister and niece, Ryleigh. When Megan is not working, she loves to spend time with friends and family. She loves to travel and go on new adventures with her beagle, Reba.  Her fur family also includes a cat named Alastor. While enjoying living with her niece, she has also been enjoying her fur niece, a husky mix named Leia, and fur nephew Chief, a redbone coonhound.
Sophia
Licensed Veterinary Technician
Sophia joined the Ocean Veterinary Ophthalmology family in March 2022. She graduated from Michigan State University with the intent to attend veterinary school but instead found her passion lie within the veterinary technician field. While living in beautiful Alaska, Sophia developed a keen interest in ophthalmology by working as a licensed veterinary technician for, at that time, the state's only veterinary ophthalmologist. Sophia has many hobbies outside of work. She loves drawing, reading, and painting, and if she can do these activities outdoors- even better! Whether hiking, kayaking, running, or even just working in the yard, Sophia loves being outside. Thor, her beloved American bulldog mix, or Ellie, her sassy Sheltie mix, will often join her outdoor ventures. Otherwise, she keeps busy at home with her three cats: Ramona, Archer, and Katya, and her ferret, Micaya.
Cassi
Certified Veterinary Assistant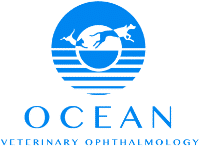 After traveling the world as a SCUBA instructor, Cassi fell in love with caring for animals while she was the assistant dive safety officer at the North Carolina Aquarium in the Outer Banks. At the aquarium, she cared for an array of animals, including snakes, otters, alligators, and sharks. Cassi has also been active in animal rescue and has fostered over 30 dogs. She is passionate about pain management and is certified in canine massage. After 16 years in the veterinary field, Cassi joined the Ocean Veterinary Ophthalmology team in 2021. In her free time, Cassi can be found spending time with her husband, two daughters, and dogs, Rex and Sadie.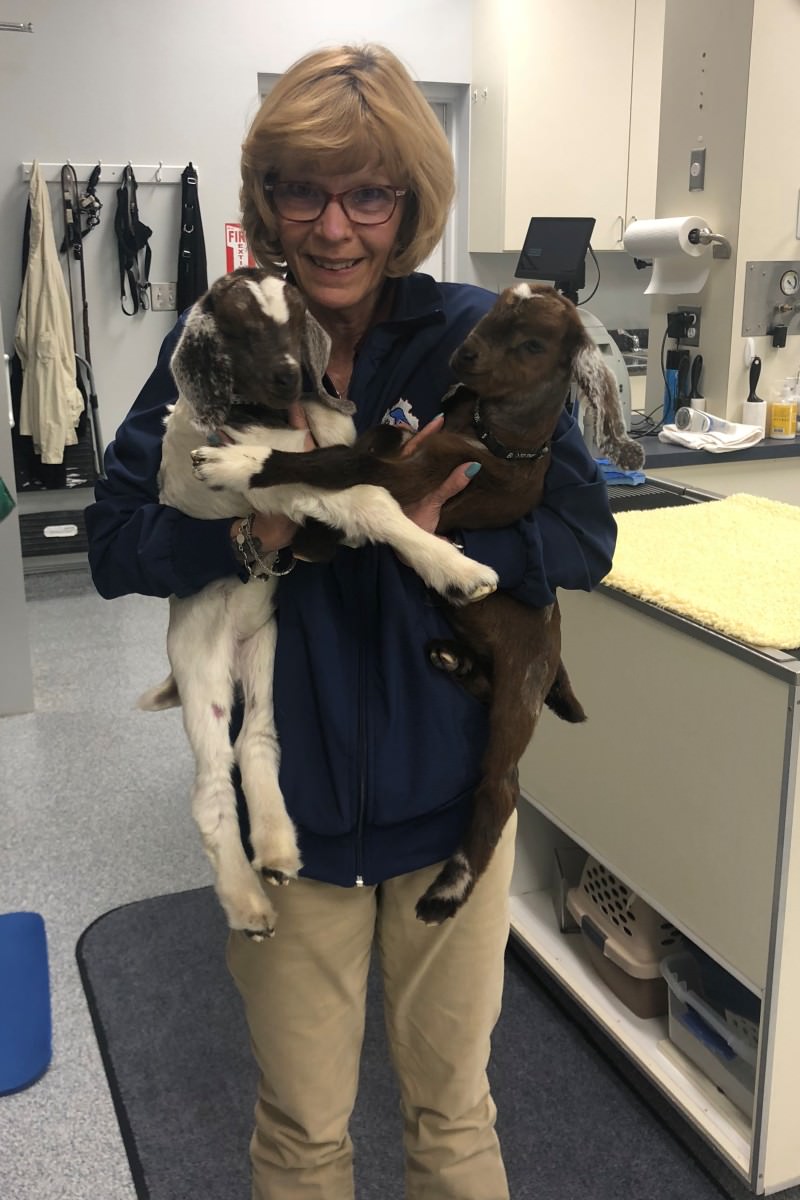 Pam has been been working with Dr. Samuel since October 2018.  She previously worked in the corporate world for over 30 years and decided to make a career change.  She joined us with over 17 years of experience in the veterinary field.  She has many years of customer service and enjoys the interaction with both the client and especially the pets.  She currently resides in Ashburn, Virginia with her boyfriend Willie, Captain, a 34 years old Eclectus parrot, and her little furry baby Miracle.  She loves spending time with her son and grandson.  In her spare time, Pam loves doing dried floral arrangements, going to the beach, and reading.
Aaron
Client Care Representative
Aaron joined the Ocean Veterinary Ophthalmology family in September of 2021 bringing over 20 years of outpatient Orthopedics and Physical Therapy experience to the team.   Aaron has had a lifelong passion for animals whether it was raising multiple Golden Retrievers, rabbits, cats, pet sitting for friends and family, or helping with local pet adoptions he's always been devoted to caring for animals. Aaron currently lives in Leesburg with his wife, Tatiana, his daughter, Addison, and Gracie (his crazy Sheepadoodle puppy). Although a series of injuries have sidelined him from competing in most grappling sports, he enjoys spending his time watching collegiate/international wrestling and Jiu-Jitsu events.