Karen Whitson
Veterinary Technician In-Training
Karen has been working in the veterinary field since 2013. Previously in general medicine, she joined the Ocean Veterinary Ophthalmology family in May 2021 and is enjoying working in specialty care. Karen has always wanted to be involved with animals in any way possible and grew up riding horses. Her passion is caring for animals in the most stress-free way possible and is certified in Fear Free handling for veterinary visits. Currently attending veterinary technician school, she hopes to obtain her technician license as soon as possible. Karen lives in Winchester with her husband Sean and spoiled rotten cat Igby, and is looking forward to adding more pets to their household in the future!
Kristina Pouy
Licensed Veterinary Technician
Kristina joined the Ocean Veterinary Ophthalmology family in January 2021. She started working in the Veterinary field as a veterinary assistant in 2011 and eventually decided to attend school to obtain her veterinary technician license. She graduated from NOVA in 2015 with an A.A.S and passed her National Board exam. Kristina now proudly holds her license in both Virginia and North Carolina. Kristina's passion in the field has always been surgery and anesthesia, not to mention snuggling with the patients inside their cages as they wake up from surgery.
When Kristina is not working she loves to be on the water, as far as location, she's not picky! She loves to go fishing, cook, paint, and hit the gym. Her four-legged children include her one-eyed old man schnauzer Reggie, her tiny schnauzer Nellie, her rescued shepherd/ chow mix Hannah and her chinchilla, Penelope.
Marissa Hughes
Licensed Veterinary Technician
Marissa has been working in the veterinary field since 2013 and received her Associates of Applied Sciences in Veterinary Technology in 2017. Her passion in the field is running anesthesia and assisting in surgery. In Marissa's spare time, she enjoys gardening, trying new recipes, and spending time outside with her dogs. She currently lives in Fauquier County with her boyfriend Tim, her three dogs Daisy, Molly, and Berkley, and three cats Tucker, Taz, and Lola.  Tucker introduced her into the world of ophthalmology when he developed glaucoma. He is now her favorite one-eyed kitty.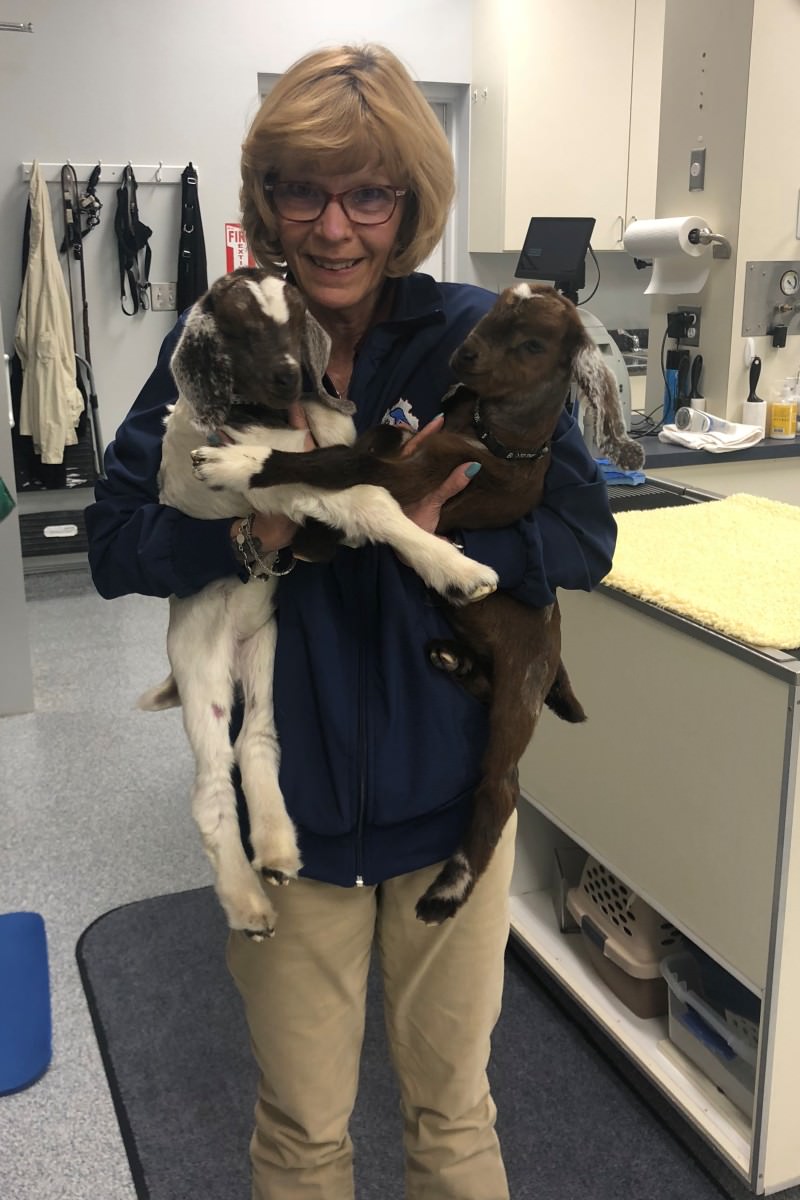 Pam has been been working with Dr. Samuel since October 2018.  She previously worked in the corporate world for over 30 years and decided to make a career change.  She joined us with over 17 years of experience in the veterinary field.  She has many years of customer service and enjoys the interaction with both the client and especially the pets.  She currently resides in Ashburn, Virginia with her boyfriend Willie, Captain, a 34 years old Eclectus parrot, and her little furry baby Miracle.  She loves spending time with her son and grandson.  In her spare time, Pam loves doing dried floral arrangements, going to the beach, and reading.